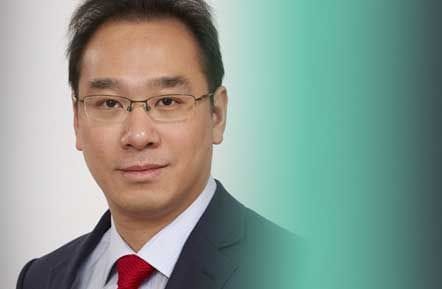 Dr Simon Wright graduated with a BDS (Hons) from University of Manchester, UK in 1998. In 1994, he was awarded the prestigious Medical Research Council (MRC) Scholarship in which he completed a BSc (Hons) in Pathology. During this year he did a piece of research on Alzheimer's Disease and this was later presented at a national conference. As part of his specialist training Dr Wright also has a medical degree, achieving a MBChB from University of Manchester, UK in 2009.
Prior to joining PM Oral Surgery, Dr Wright was a Consultant Oral Surgeon at the Royal South Hants Hospital, Southampton from 2010 to 2106 and also the Clinical Lead for the Oral Surgery department from 2013 to 2016. Dr Wright is going to bring along extensive knowledge and skills in Oral Surgery to PM Oral Surgery. Dr Wright will be offering the full scope of Oral Surgery including dento-alveolar surgery, minor oral surgery (soft tissue and pre-prosthetic surgery) and dental implants. Dr Wright's specialist interest involves management of complicated or high-risk wisdom teeth with CBCT planning and bone / sinus augmentation for dental implant cases.
Dr Wright holds a Fellowship with the Faculty of Dental Surgery at the Royal College of Physicians and Surgeons of Glasgow and a Membership with the Faculty of Dental Surgery at the Royal College of Surgeons of England. Both these are significant and prestigious achievements in his early career and emphasize the professionalism and continual professional development he strives to deliver.
Dr Wright has been trained in some of the most recognised hospitals in the UK; Addenbrooke's Hospital, Cambridge, King's College Hospital, London, Eastman Dental Hospital, London and Edinburgh Dental Institute, Edinburgh. Dr Wright will be providing a dental implant referral service, which will include pre-implant grafting, dental implant surgery or dental implant surgery with prosthesis. He will aim to work with the referring clinician to provide the best service for your patients. He will also be offering the Nobel Biocare All-on-4 system and he has recently attended a course by Dr Bernard Giesenhagen in Vienna using the 'Bone Ring' 3D bone augmentation technique for sub-optimal implant sites. Dr Wright will extend an invitation to all clinicians referring their dental implant patients to attending the day of surgery with their patients to ensure the highest standard of care is achieved where cases can be discussed and also learning from both parties.
Dr Wright has published in peer reviewed journals and has presented studies in both national and international conferences.
Dr Wright is a very keen teacher and currently examines for the Royal College of Surgeons of England in the Postgraduate Certificate in Minor Oral Surgery course and is part of the Teaching Faculty at the Royal College of Physicians and Surgeons of Glasgow. Dr Wright is also a trained mentor for the above colleges and regularly provides advice and mentorship to fellow dental and medical colleagues. Dr Wright is friendly and approachable; he is readily available to offer clinical advice over the telephone, email or video conference.