Posted by PM Oral Surgery on 26 August 2016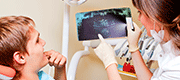 A little apprehension before a dental appointment, is something that almost everyone experiences at some point in their lives. When dental anxiety sets in, it can prevent people from seeking out treatment that is crucial to their oral health and overall well-being. In fact, the results from a study published in the Australian Dental Journal 2006, suggest that nearly one in five Australians have dental phobia . Signs and symptoms A more severe version of dental anxiety, dent...
Posted by PM Oral Surgery on 15 August 2016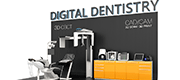 A wisdom tooth often called the "third molar" is the last tooth at the back of each corner of your mouth. They generally erupt between the ages of 17 and 25, although sometimes they appear many years later. People frequently have jaws that are too small for all 32 teeth to fit - 28 is often the most we have room for. Why do I need treatment? Teeth that don't have enough room to erupt into the mouth are called impacted wisdom teeth. They could come out sideways or a...
Posted by PM Oral Surgery on 15 August 2016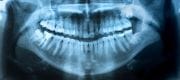 Dental implants are designed to fill the gap left by missing teeth. Tooth loss can occur for a variety of reasons, one of the most common causes of tooth loss is due to gum disease. In certain cases where tooth loss occurs, bone loss can also occur. In a typical situation, dental implant is placed and given time to intergrade to the surrounding bone, then a supporting crown is attached to the implant to mimic the look of the natural tooth. In cases of severe bone loss, it is possible f...