Oral Surgeons Sydney
Welcome to PM Oral Surgery
Since 1996, PM Oral Surgery has been providing an exceptional specialist oral surgery service.
Our surgery welcomes patients directly, as no referral is necessary, however, we also receive referrals by dentist, general medical practitioners, specialist dental and medical practitioners and other health allied professionals.
PM Oral Surgery provides a dental implant service with pre-implant grafting and implant placement with or without professionals.
All PM Oral Surgery treatments are carried out under local anaesthetic with or without intravenous sedation and general anaesthetic.
Our oral surgeons combine an evidence based and modern approach to patient care, together with great customer service.
We are proud that our surgery has grown through patient recommendations and clinician referrals over the years. We are delighted to welcome new patients. Our aim is to work with our patients and with their referring practitioners to achieve the best possible care.

Treatments & Procedures
PM Oral Surgery provides a number of oral and maxillo-facial treatments including: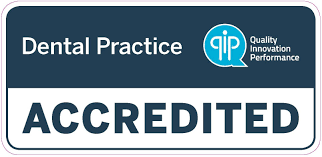 Our commitment to you
We are committed to ongoing improvement of the policies and procedures that govern our dental practice, providing assurance to patients, staff, colleagues and peers that we are committed to quality, safety and excellence across all standards.